In the words of Susan (Coleman) Schwartz, Art Coleman's Daughter
Thank you so much for keeping the memory of my father alive.  In 1974 at the age of twelve I began playing fastpitch softball for the Pennsbury Athletic Association (PAA).  The following year our team and players wanted to stay together, but unfortunatley our coach was unable to return.  We were told by PAA if were unable to find a coach for our team that all the teammates would be disbanded to other PAA teams.  I begged my father to coach our team, him being a great dad made the decision to coach us.  From that day my father's involvement with PAA began.  My father became the head coach of our team, my brother Craig became an assistant, and my other brother Jeffery was the scorekeeper.  Jeffery had a congenital heart condition that prevented him from much physical activity, he later passed away in 1983. 
In 1976, my father decided to start a 15-Under all-star team made up from the best players from all of the PAA intramural  teams.  The league had an all-star team previously, but played only one exhibition game.  My father wanted to play against other leagues and compete for the Pennsylvania State Championship.  In our area fastpitch softball was not a popular sport for girls, it started to take root around this time, as most of the country was still playing slow pitch (arc pitch).  The 15-Under  Pennsylvania State Championship was being held at the only maintained field in the area which was the Bristol Township field.  It had a fence, lighted field, and a concession stand, no other leagues in the area had anything like it.  At that time PAA only had three softball-baseball fields located at Makefield elementary school which were in very poor condition, not mention no amenities like fences or lighting.
There were only three local teams that competed in the Pennsylvania State Championship, they were Bristol Township, Middletown Township and Fairless Hills.  Each on of those teams were very competitive and had all-star teams for several years.  Most of our teammates were 14 years of age, with only a few 15 year old players.  We were a rag tag bunch with our silk screened  tee-shirts, bluejeans and sneakers, we had no uniforms.  Transportation was provided by Karen Donnell's dad's pick-up truck, we all piled in the back of the truck and held on as we made our way to the tournament, try doing that today.  We shocked both ourselves and other teams when we defeated the Fairless Hills team to place third in the Pennsylvania State Championship. 
In 1977, I was 15, we finally received uniforms.  We competed in a number of tournaments and again in the Pennsylvania State Championship.  In 1978 I turned 16 years old, at that point my father handed the 15-Under team over to Myra Bailey and started the 18-Under team.  At this point there were more tournaments in our area, fastpitch softball was becoming very popular and more teams were beginning to develop, but again the main teams in our area were Middletown Township and Bristol Township.
I was 19 when my Dad held the first Pennsbury Invitational Tournament, I was too old to play in the tournament.
I believe 1981 was the first year the 15-Under and 18-Under teams were given team names.  The 18-Under team became the Pennsbury Panthers and the 15-Under team became the Pennsbury Gems.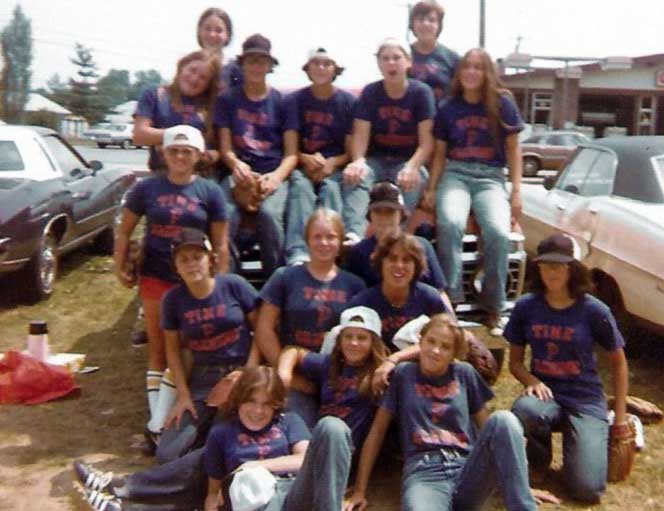 PAA 15-Under 1976 All-Star Team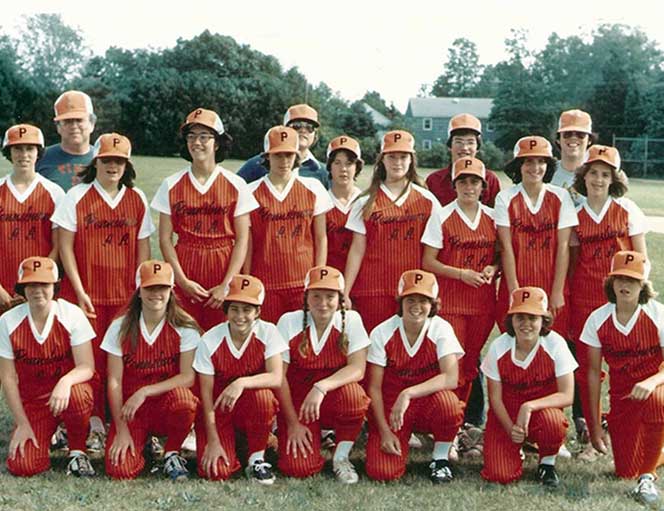 PAA 15-Under 1977 First Travel Team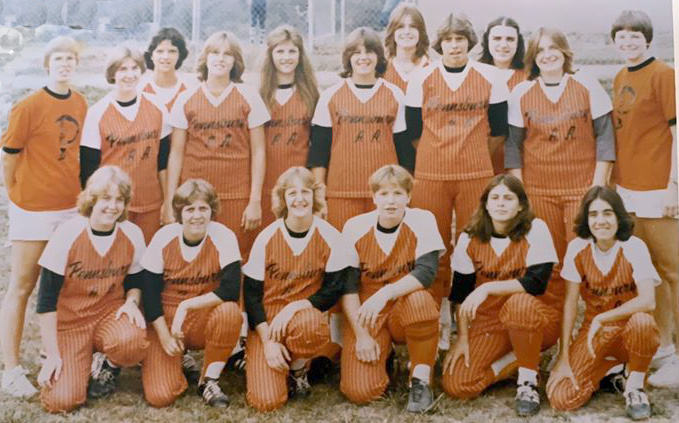 PAA 16-Under Travel Team 1978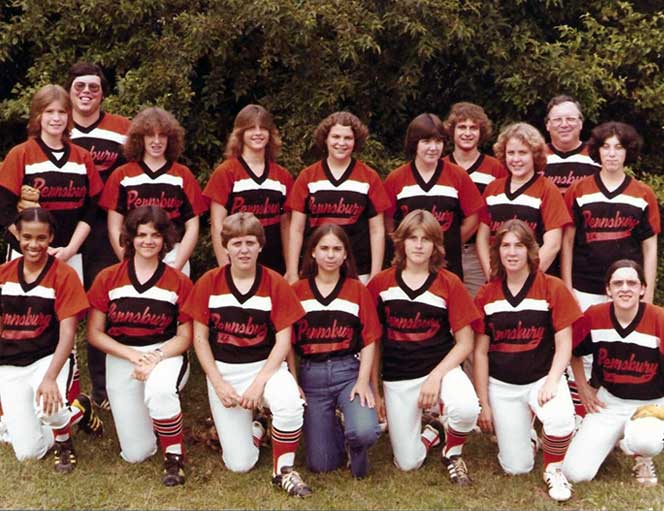 PAA 18-Under Travel Team 1979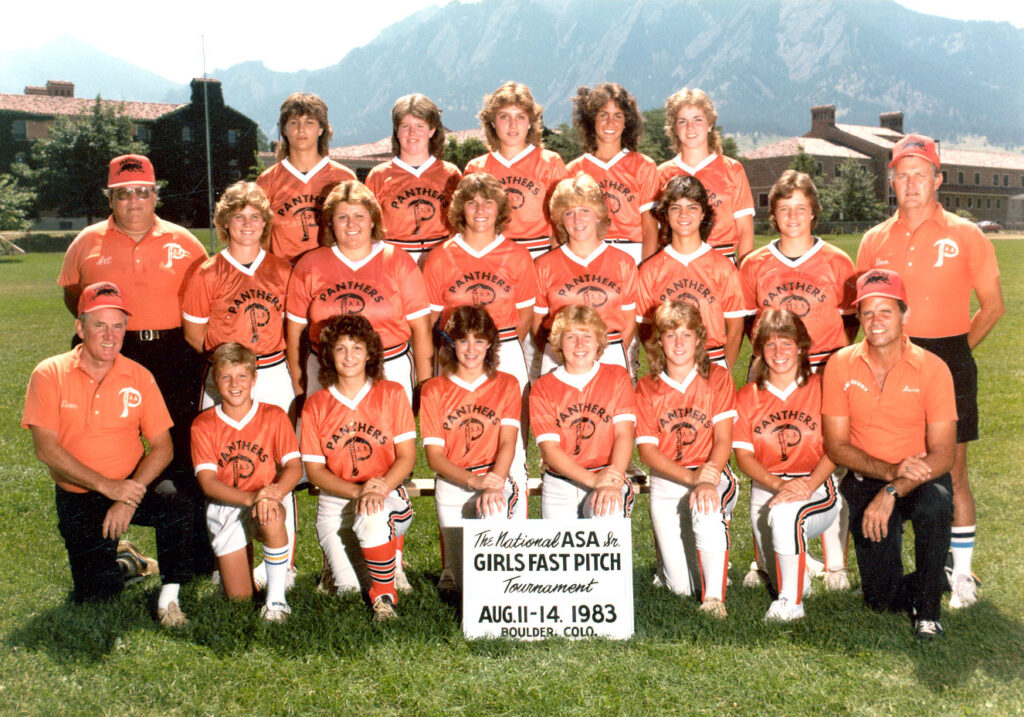 PAA 18-Under Travel Team 1983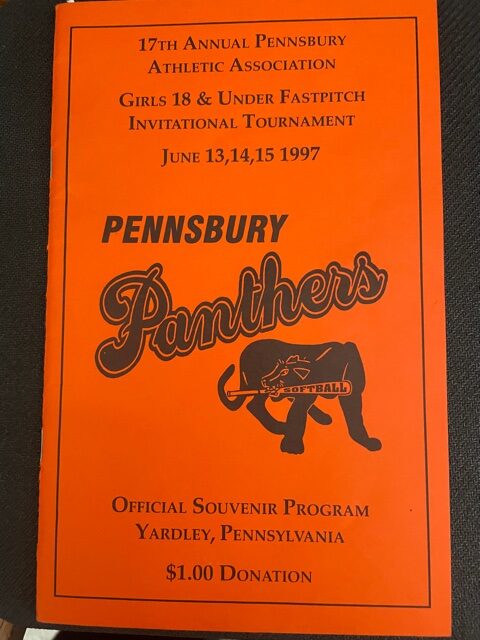 18-Under Pennsbury Panthers 1997 Program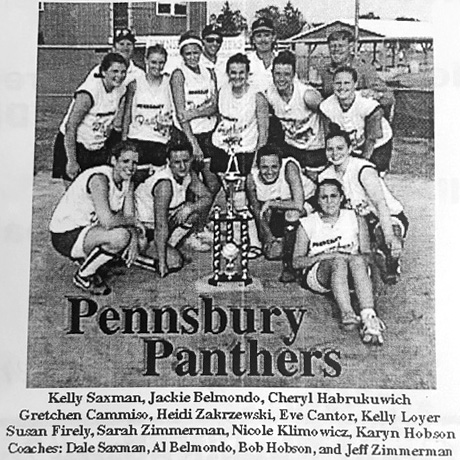 18-Under Pennsbury Panthers 1997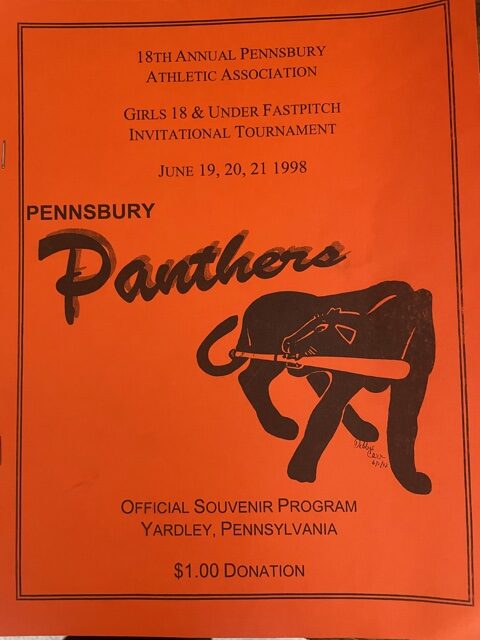 18-Under Pennsbury Panthers 1998 Program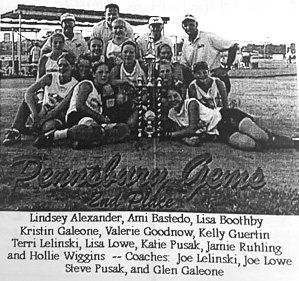 18-Under Pennsbury Panthers 1998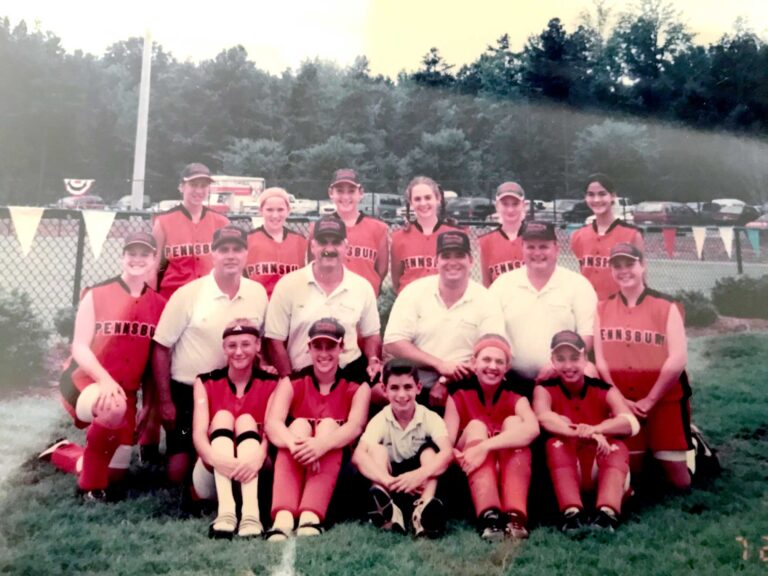 14-Under Pennsbury Gems 1999